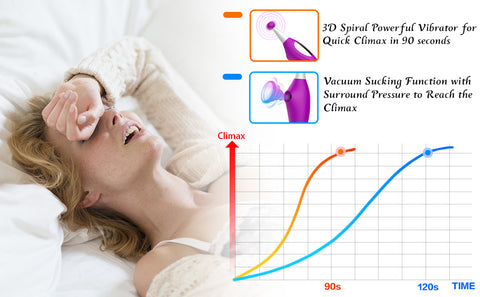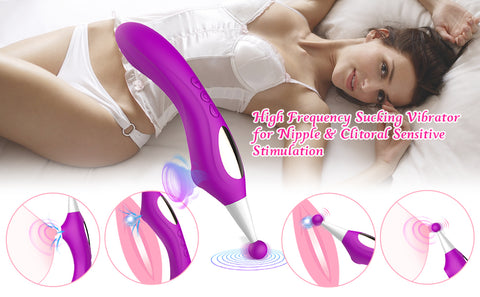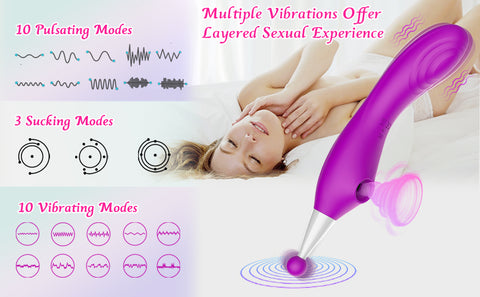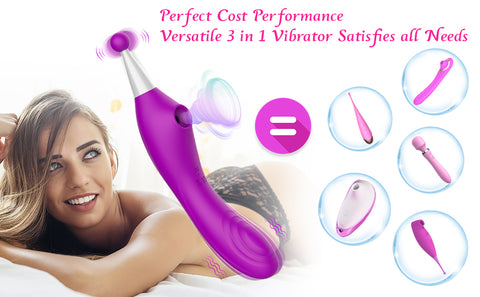 Versatile 3 In 1 High Frequency & Sucking Vibrator Customizes Go-as-you-please Orgasms
No matter gentle suction with pulsations for your clit or intense thrills orgasm for G spot, this vibrator offers you irresistible new sensations of orgasm. The precise stimulation for your G spot or pinpoint flap and suck your clitoral sweet spot, satisfying you to explore all sexual demands. Only need one Orlupo versatile vibrator that can lavish you with various sensational blended orgasms.
Vacuum Suction with soft pressure waves gently sucks your sweet spots, spoiling you into touch-less pleasure.
Vacuum Suction With Soft Pressure Waves Gently Suck Your Sweet Spots, Spoiling You Into Touch-less Pleasure
The rotating airflow generated by the internal vibration sucks and teases the clitoris, giving you perfect oral sex. Just like the electric current arrange of numb and weak get approximately your entire body, soft have to have no one silk vigor, leaves a sweet girlish voice breather. Whisper quiet suction offers tantalizing discreet pleasure.
3D Spiral Powerful Vibrator With 15000r/min For Quick Orgasm
Compared with normal vibrators using decades-old vibration technology which can lead to overstimulation, the Orlupo clitoris vibrator uses innovative spiral oscillating waves technology to deliver unimaginable clitoral stimulation and tips you over the edge to breathless orgasms in 90 seconds.
Perfect 30° Shaft Curved G Spot Vibrator For Intense Internal And External Stimulation & One-stop Sexual Experiences
Slender shaft with G-spot targeting curve, this sex toy can press precisely your G-spot and consume you completely, this glorious sensation is like electricity surging through your whole body. From suction, high frequency to G spot, this vibrator can bring you one-stop sex, all rolled into one glorious moment where you lose all control of your senses.
Multiple Layered Vibrations & 100% Waterproof
Equipped with 10 high frequency, 3 suction and 10 G-spot vibrations, this small vibrator can range you from 'whisper quiet' to 'you won't be able to keep quiet'. The combination designed will bring you all the way to sheet-clenching blended orgasms. Take your fully waterproof vibrator in the shower for aquatic adventures.
Recommended for the 3 in 1 Clitoral Sucking Vibrator
Product title
$19.99 | $24.99
Product title
$19.99 | $24.99
Product title
$19.99 | $24.99
Product title
$19.99 | $24.99