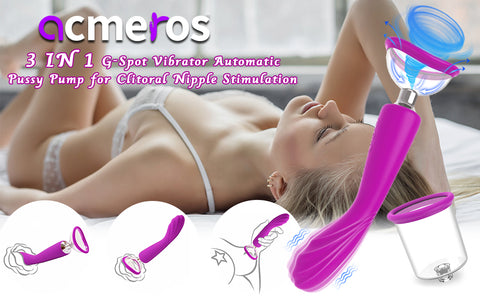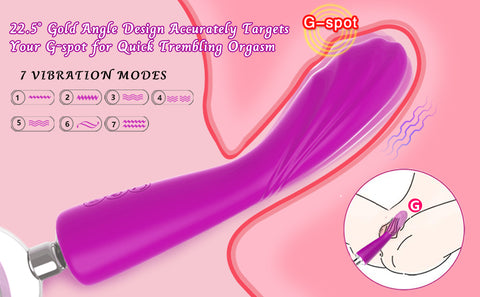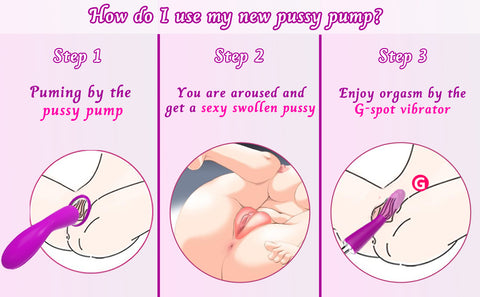 ❤【
Powerful
 Vacuum Suction Brings
a
 Sexy Swollen Pussy That No One Can Resist
】
The pump with 2 detachable suction cups, oval for stimulating vulva & round for nipples. The high-grade plastic cup is equipped with an automatic valve system to pump out the air & create a vacuum seal. As you pump, the seal gets tighter & the suction becomes stronger. Your labia & clitoris swell in the chamber, which means you are engorged & ready for enjoying a climax with your partner or by using the G-spot Vibrator!
❤
【
G
reater
S
ensitivity =
G
reater
O
rgasms
】
The vacuum pump urges blood to flow to your genitals to give the pussy an engorged appearance, make you get aroused more quickly, increase sexual sensitivity and lead to a more powerful orgasm. It's a great tool for anyone who wants to increase the sensation of the vulva or clitoris, or anyone who lacks sensitivity or loves liquid in sex play. The data shows that using pussy pumps regularly can improve sexual function and increase sexual desire and arousal.
❤【
22.5°
Gold
 Angle A
ccurately
 T
arget
s
 Your G-spot for
Quick Trembling Orgasm
】
Thanks to the ergonomic design, the Acmeros G-spot vibrator features 22.5° gold curve and has an appropriate head with right size to fit for the vagina perfectly. It can accurately stimulate your G spot and sensitive surrounding tissue, bring you the orgasm in just a few seconds! The hierarchical textured head design enhances internal pleasure and the clitoral stimulate provides precise external arousal.(The hierarchical textured head design enhances the sexual pleasure for G-spot and clitoral stimulation)
❤【
3
-in-1 A
utomatic
 Pussy Pump with 7
Suction & 7
Vibration for One-stop Satisfaction
】
The electronic pump is easier to use compared with traditional pumps. Just enjoy the rhythmic pulsing suction or hold the button to keep sucking till you are satisfied. The one-click-air-release button can make you stop sucking anytime. 3 in 1 design offers triple-stimulation for clitoris, nipple, G spot. For tempting foreplay or breath-taking intercourse, solo sex, or playing with your partner, it can meet all your needs.
❤【
Safe Material &
Whisper Quiet
& 100% Waterproof
】
Acmeros uses ultra-soft medical silicone to ensure comfort & safety. The working noise of this vibrator is under 50dB. Rechargeable with USB magnetic charging cable. 100% Waterproof for use in shower or bath. Note: The enlargement pump is designed for working under normal atmospheric pressure. If the altitude in your area is over 1000 meters, it's not recommended to buy this product, because some working settings may not work in this condition.
Recommended for the 3 in 1 G Spot Vibrator
Product title
$19.99 | $24.99
Product title
$19.99 | $24.99
Product title
$19.99 | $24.99
Product title
$19.99 | $24.99