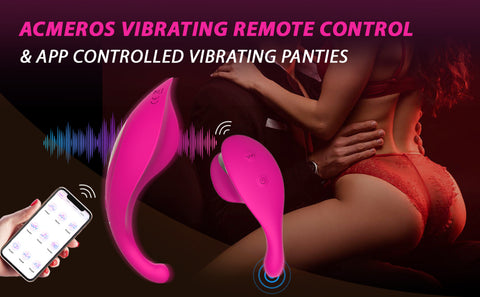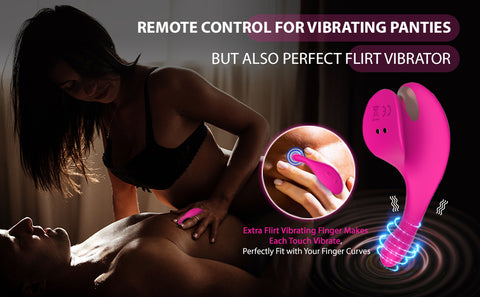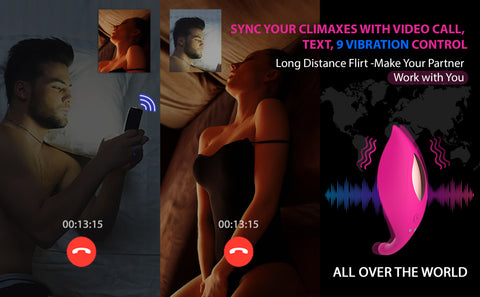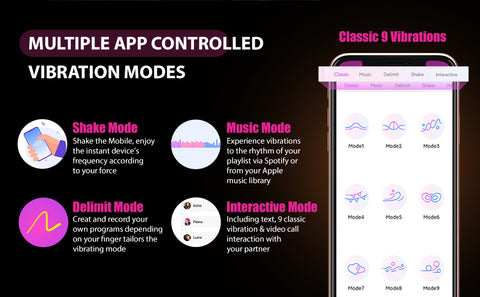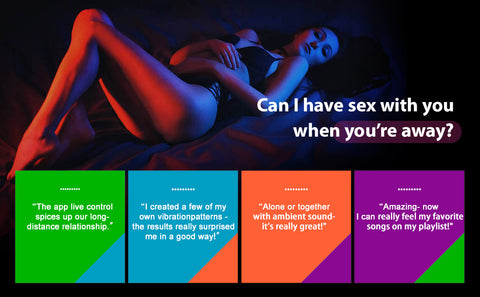 APP-Controlled Vibrating Panties Available from Anywhere in the World for Long Distance Shareable Play
By connecting our IOS or Android APP, the vibrating panties allow you to interact with your partner remotely in real-time even you're a million miles apart. Make him work for you then enjoy your unexpected orgasm in the public. Also, you can manually control this wearable vibrator without APP/remote control.
Vibrating Remote Control Makes Each Touch Vibrate for Best Foreplay or Sex Upgrade
Combined with the remote function, this female vibrator with 9 vibrations also fits perfectly between fingers or labia. Just take it and let your hand wander around your partner's body to tease, explore and see what makes her shiver with delight. You can also use the vibration-enhanced finger to gently stroke the perineum during a blowjob.
All-in-one Vibrator Offers Real-time Interaction with Live Video Call for Sync Orgasms
The compatibility with the webcam lets you & your partner access the functions of text, 9 classic vibrations & video calls in interactive mode. Watch your partner's masturbation & sync you to reach concurrent orgasms. Classic mode offers 9 instant vibrations. Music mode syncs the vibration with your favorite music. Delimit mode creates distinctive vibration & shake mode custom-makes different shaking frequencies.
Ergonomic Wearable & Ultra-Thin Design
Specially designed for sexily-secretive rendezvous or out-in-the-open orgasmic enjoyment, Acmeros' mini vibrator with ergonomic wearable design can be slipped in your favorite panties for perfect pleasure anywhere day or night. Soft and hypoallergenic materials ensure that you will not feel discomfort even after wearing for a long time.
Whisper-quiet & Magnetic USB Rechargeable
The whisper-quiet and invisible design ensures that the vibration can't be found by the people around you so you can enjoy this clitoral vibrator to take an adventure at office, shopping street or other public places. For your privacy, the vibrating panties will come in a discreet box.
Recommended for the APP-Controlled Vibrating Panties
Product title
$19.99 | $24.99
Product title
$19.99 | $24.99
Product title
$19.99 | $24.99
Product title
$19.99 | $24.99