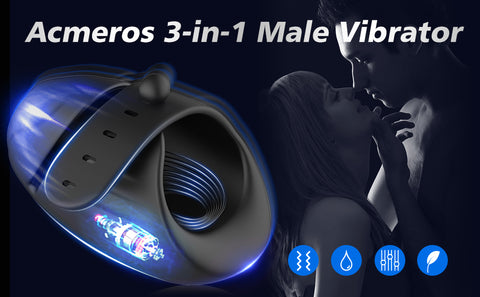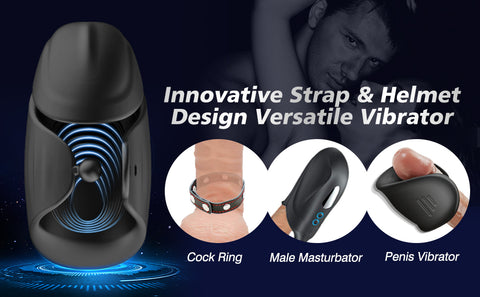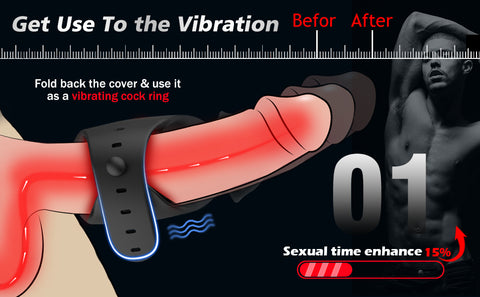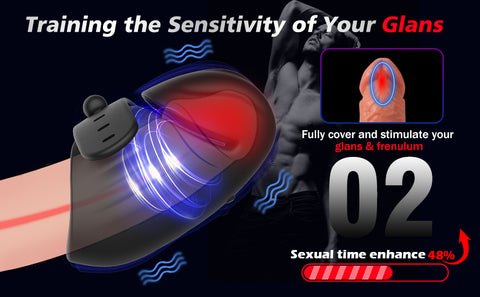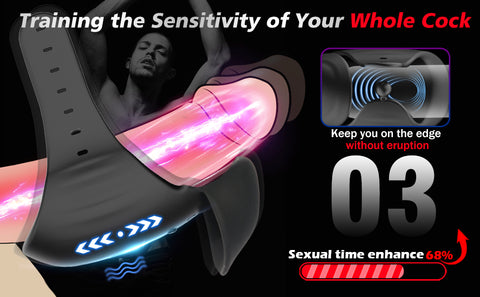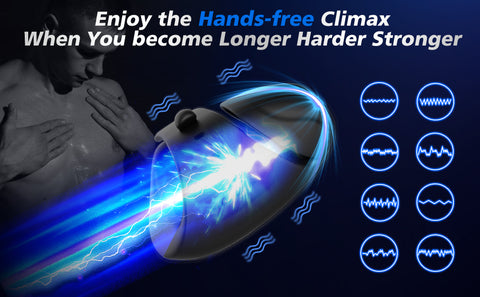 ❤【100% Hands-free Male Masturbator Penis Training Tool for Hands-free Orgasm】
Compared with traditional male masturbation, this silicone man masturbation is a new upgraded one. With the soft buckle design, the hole's size can be manually adjusted to perfectly fit any shapes and sizes cocks. The front part fully covers the glans to enhance the stimulation. It's a nice penis training tool for reducing your sensitivity while masturbating to improve your sexual stamina and achieve hands-free orgasm.
❤【Flexible Cover & Adjustable Strap with 3-in-1 function of Cock Ring+Male Masturbator+Penis Trainer】
This penis vibrator is not only a male masturbation but also a penis vibrator and cock ring. The flexible cover imitates the deepest structure of vagina, bringing you a vagina sexual pleasure experience during movement. You could fold back the cover, adjust the strap tighter and use it as a penis ring. The front bulge could stimulate your frenulum(the sensitive area under the penis) for mind-blowing extreme ejaculation.
❤【Powerful 8 Vibration & Textured Design Increasing Intensity to Stimulate Each Frenulum Sensitive Nerve】
8 different vibration modes allow you to explore the most suitable sensation and intensity to achieve orgasm. 9 oval Textured design enlarges the frenulum stimulation, every inch of your glans is trained evenly. We recommend you use the gentle mode at the beginning and gradually increase the intensity of the vibration after the penis adapts.
❤【How Men Vibrator Improves Your Sexual Stamina】
This stroker can be used for edging when you close to orgasm, stop or slow down before orgasm is reached, then back up to approach orgasm again. In this way, you can continuously train your penis and eventually have the effect of prolonging and strengthening the pleasure of orgasm. You're retraining your body to have sex in a more pleasurable way and improving your sexual health.
❤【Easy to Clean & Magnetic USB Rechargeable】
Rechargeable with USB charging cable, this Male sex toy is 100% waterproof for use in shower or bathtub. This adult toy is whisper-quiet compared with other penis toys. Quiet design (≤50DB) enables confidential pleasure and protects your privacy. We put emphasis on the privacy of our clients, and your vibrator will come in a discreet box.
Recommended for the Hands-free Male Masturbator
Product title
$19.99 | $24.99
Product title
$19.99 | $24.99
Product title
$19.99 | $24.99
Product title
$19.99 | $24.99