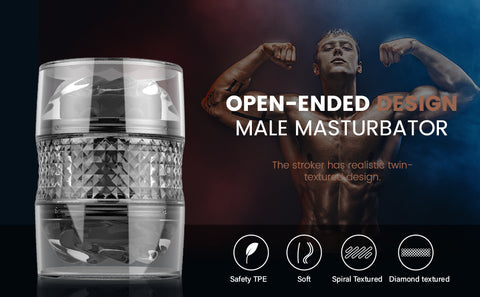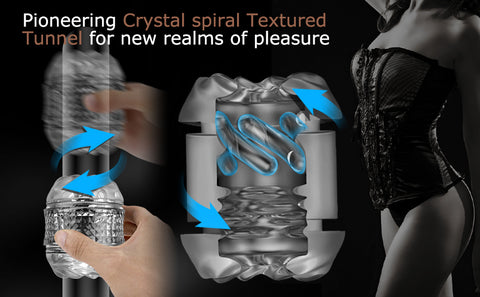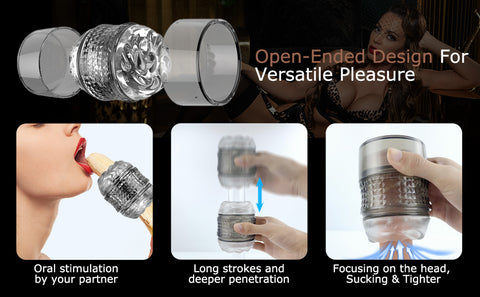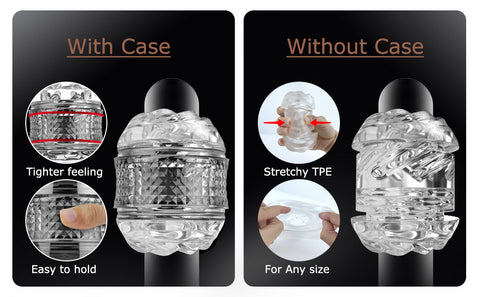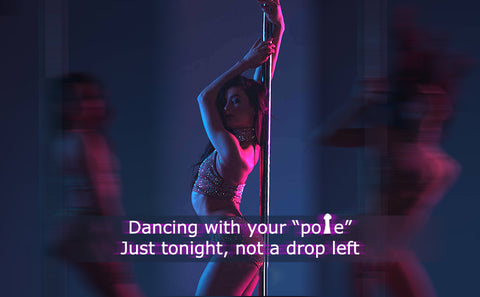 ❤【Pioneering Crystal Spiral Textured Tunnel & Perfect Paired Open-ended Design For New Realms Of Pleasure】
Made of TPE material, the stroker's inner sleeve is comfortably snug and can offer dual stimulation with its spiral ribbed texture for marvelous feeling. The open-ended design allows this feeling to shuttle along with your cock. You can easily spiral along and against the texture and the climax-inducing dual crystal spiral bumps line on the chamber to drive you wild with each stroke.
❤【Not Only A Stroker For Solo Play, But Also The Best Flirting Toy For Foreplay With Your Partner】
When you remove one lid and do the solo play with leaving the other lid on the stroker, there will be a vacuum created when you thrust, and you will have an ineffable and tighter feeling. When you do the foreplay with your partner, visual pleasure can be got with this male stroker. Let your partner play for you, focus completely on the head. And the head of the penis can protrude out from the other end allowing for oral stimulation by your partner.
❤【Detachable Masturbator For Versatile Pleasure】
In order to provide a better user experience, we adopt the new design philosophy. The masturbator case is coated specifically with non-slip diamond grain for an easy handhold. You can use it with the stroker's case, and the relatively compact stroker's case will deliver you a brilliant bound feeling. Or you can also remove the stroker's case, and the stretchy TPE enables you to squeeze your shaft as tight as your wish for custom sensation. This operation can accommodate most men's penis with ease. 
❤【Portable & Easy To Clean, Anywhere You Go Let Me Go Too】  
A detachable Masturbator means that it's easy to clean and quick to dry. This cup is suitable enough to fit in your hand and has the just-right weight to make it easy to use without getting tired. It's also compact enough to pack in your luggage to take away with you and can be stored and used conveniently. Don't forget to grab this sexy snatch before you head out.
❤【Discreet Package】
We value our customer's privacy. All our sex toys have a discreet package that shows nothing but a logo. Besides, Amazon puts another neutral box outside when they deliver the toy to you. In addition, 24-hour professional after-sales service is always here for you. Please feel free to contact us by email if you're not satisfied with our product.
Recommended for the Open-ended Masturbator Cup
Product title
$19.99 | $24.99
Product title
$19.99 | $24.99
Product title
$19.99 | $24.99
Product title
$19.99 | $24.99